Come Cheer on the Runners! Let's hear it for the runners! Your voices will be the support that the runners need! Check below for the times when the runners will pass through key checkpoints and the best spots for cheering.
Starting Point: Access & Map
The shaded areas are for runners only.Follow the purple dotted lines to arrive at the stands.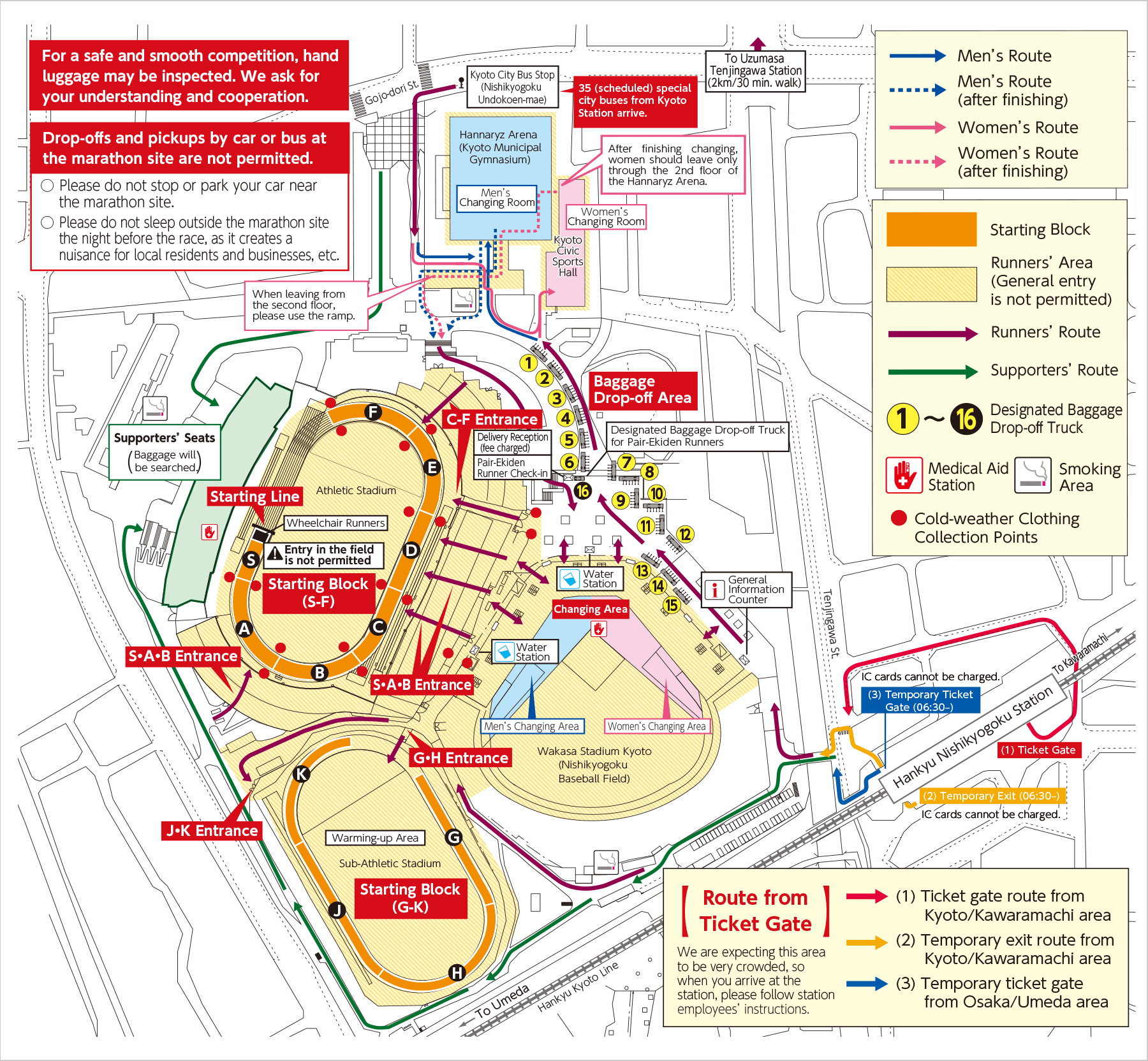 Finish Line Area: Access & Map
Supporters may meet with the runners at the East and West Meeting Areas. It may be helpful to agree with the runner in advance where to meet based on your return route.Please note that moving between the East and West Meeting Areas can take up to 12 minutes (approx. 900 meters), as it is necessary to take a detour via Sosuihama-dori Street.At the West Meeeting Area, there are food stands for supporters. Don't miss this opportunity to enjoy hot foods, such as yudofu, yakiniku and suji-nikomi ("beef tendon stew") served by well-established or local shops from within Kyoto.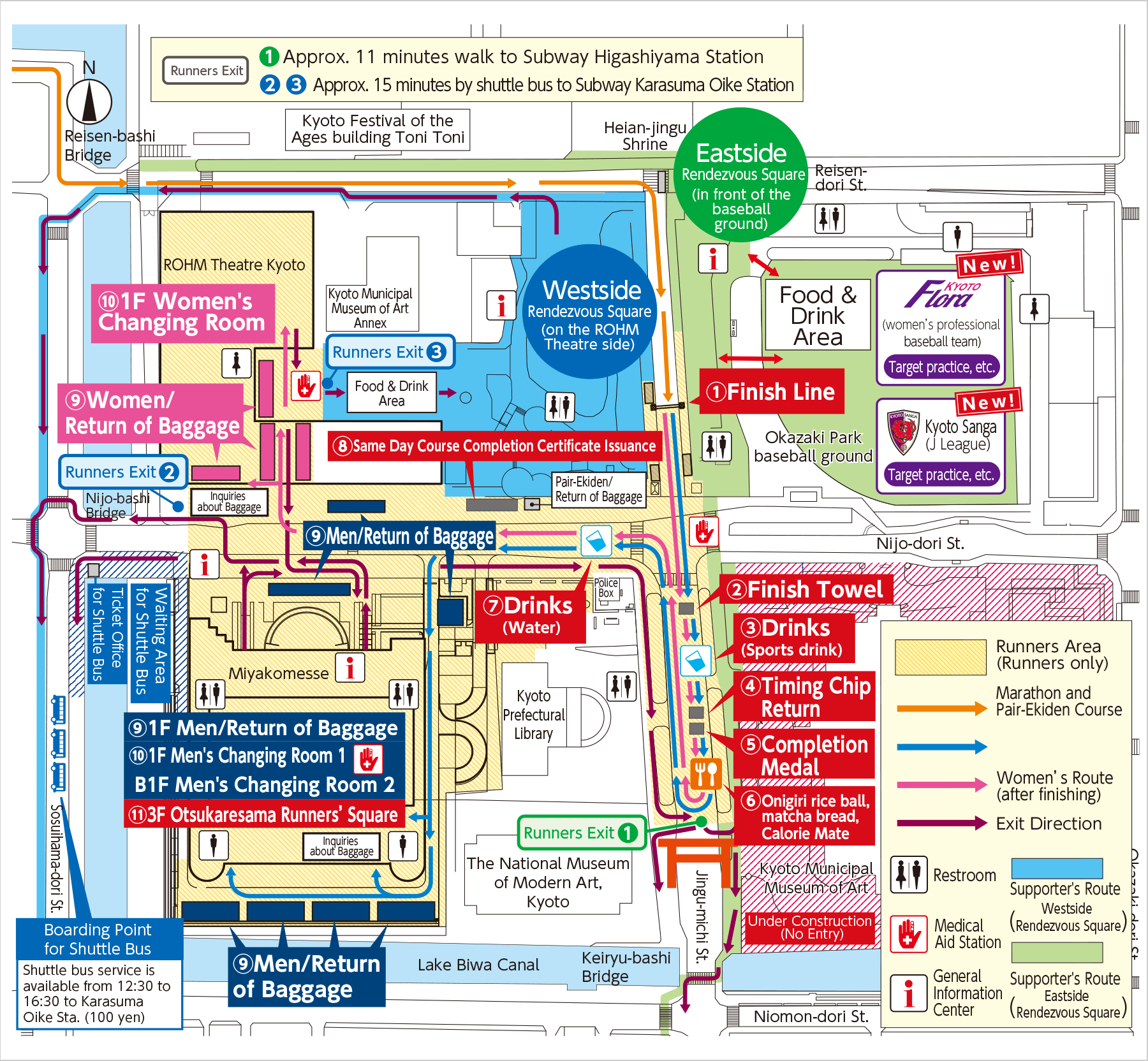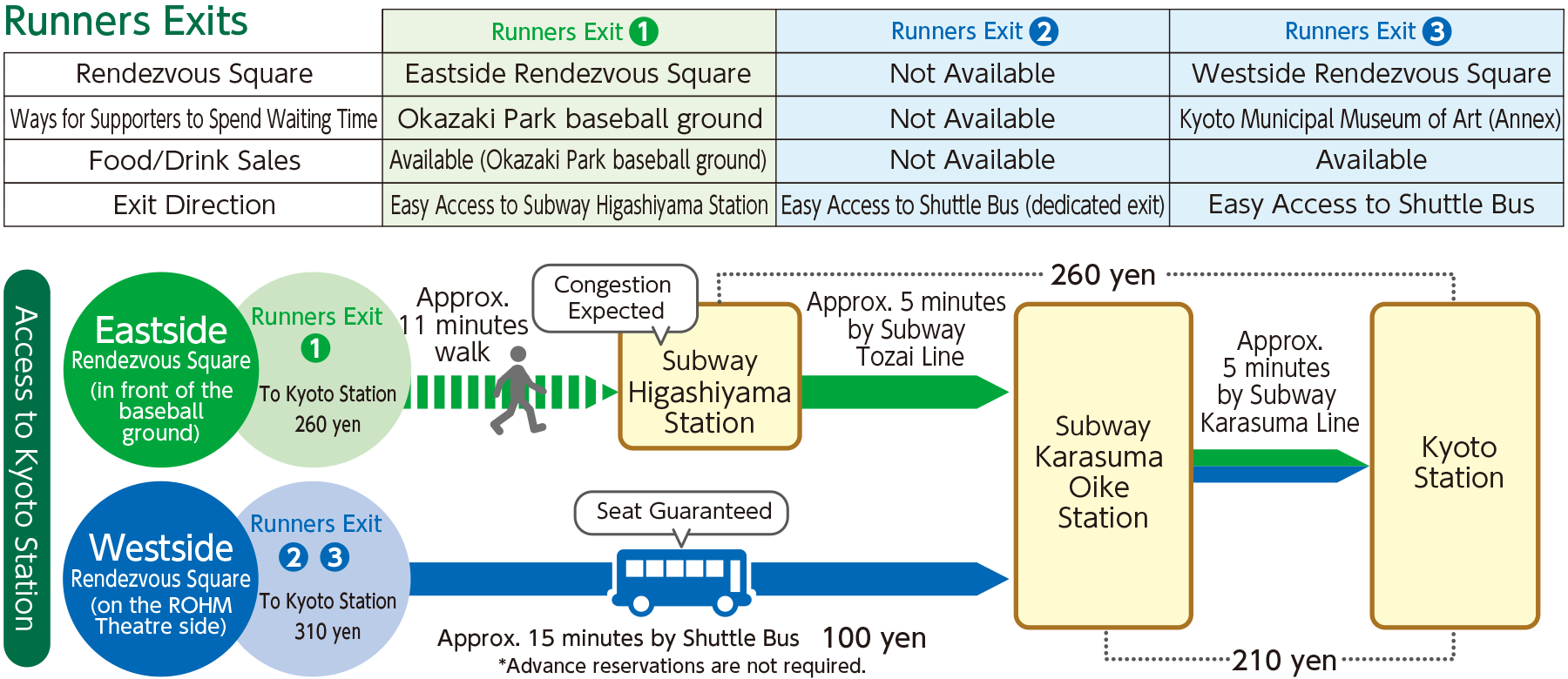 Tips for those cheering on the runners along the course
Best points to cheer on the runners

Cold Sprays, Taping, and Other Treatments

Cheerleader groups
Groups of volunteers from local universities will perform music and dance, and give a variety of performances to cheer on the runners at 15 points along the course.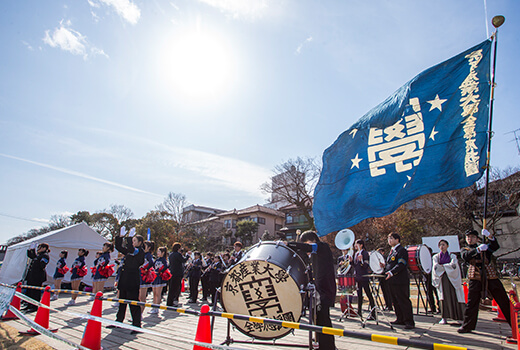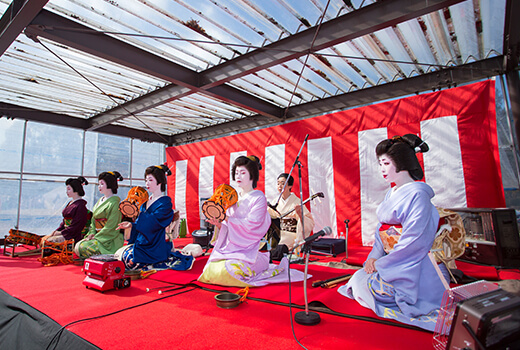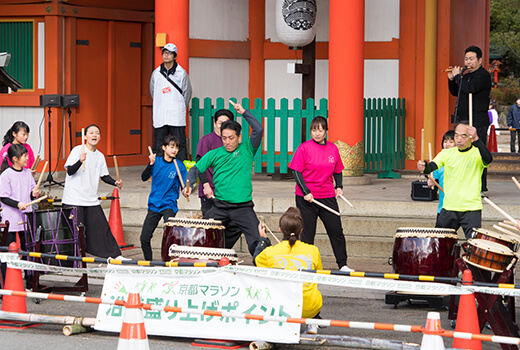 Ouen Navi
Ouen Navi is a digital application that uses race data to predict and display runners' positions on a map. It's perfect for friends and families who want to find out easily where their runner is, and to cheer them on!